On December 22, Canada welcomed 746 Express Entry candidates to apply for permanent residency.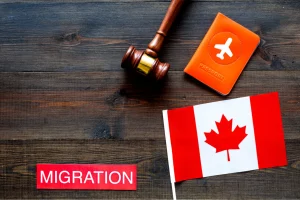 Candidates that were invited had already received a nomination through the Provincial Nominee Program (PNP), which increased their capital score by 600 points. As a result, 720 was set as the minimum cut-off for this draw.
PNP drawings have only been held by Immigration, Refugees and Citizenship Canada (IRCC) since September, and this is the eighth in a succession. IRCC has suspended CEC invitations to catch up on its backlog, according to an internal briefing memo. The agency stated in the memo that it wanted to reduce Express Entry backlogs by half before considering candidates from other programs.
In the previous PNP draw, IRCC invited a record-breaking 1,032 PNP candidates to apply. The minimum score in that draw was 698.
Canada has held an Express Entry lottery that includes candidates from all programs for the past year. Since December 23, 2020, IRCC has not welcomed candidates for the Federal Skilled Worker Program (FSWP) or the Federal Skilled Trades Program (FSTP).
IRCC has only performed Express Entry lotteries that target candidates from the PNP and Canadian Experience Class throughout the year (CEC).
The policy was designed to allow IRCC to concentrate on admitting immigrants who were already in the country. Candidates applying for Canadian immigration from outside the country were not allowed to cross the border until June to activate their permanent resident status.